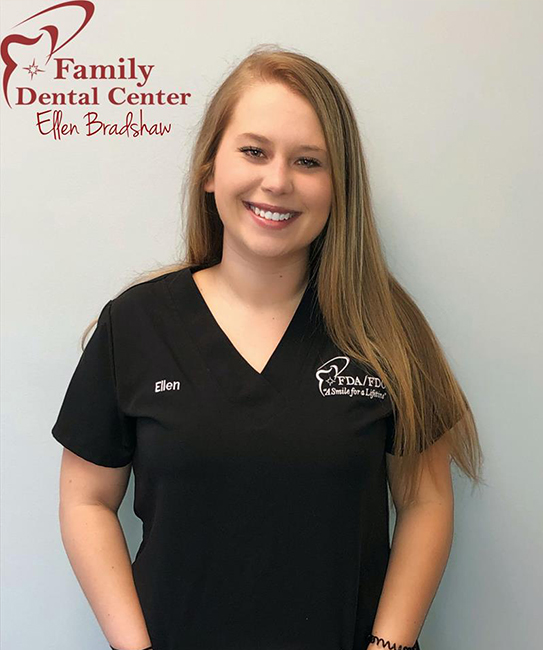 Introducing: Ellen Bradshaw
My name is Ellen Bradshaw and I do the doctor's schedule here at Family Dental Center! I have been here since October of last year and I've felt a part of the family ever since. I chose the dental field because I've always loved going to the dentist and getting my teeth cleaned. The dental field is also a great way to help others, helping people is another thing I love to do. Every day I learn something new about dentistry; which is a great way to keep me interested. When I'm not with my awesome FDC fam; you can catch me at the lake during summer, watching ALL the Christmas movies during winter, playing with my puppy Izzy and eating way too much Mexican food. I hope to see your smiling face at my window soon!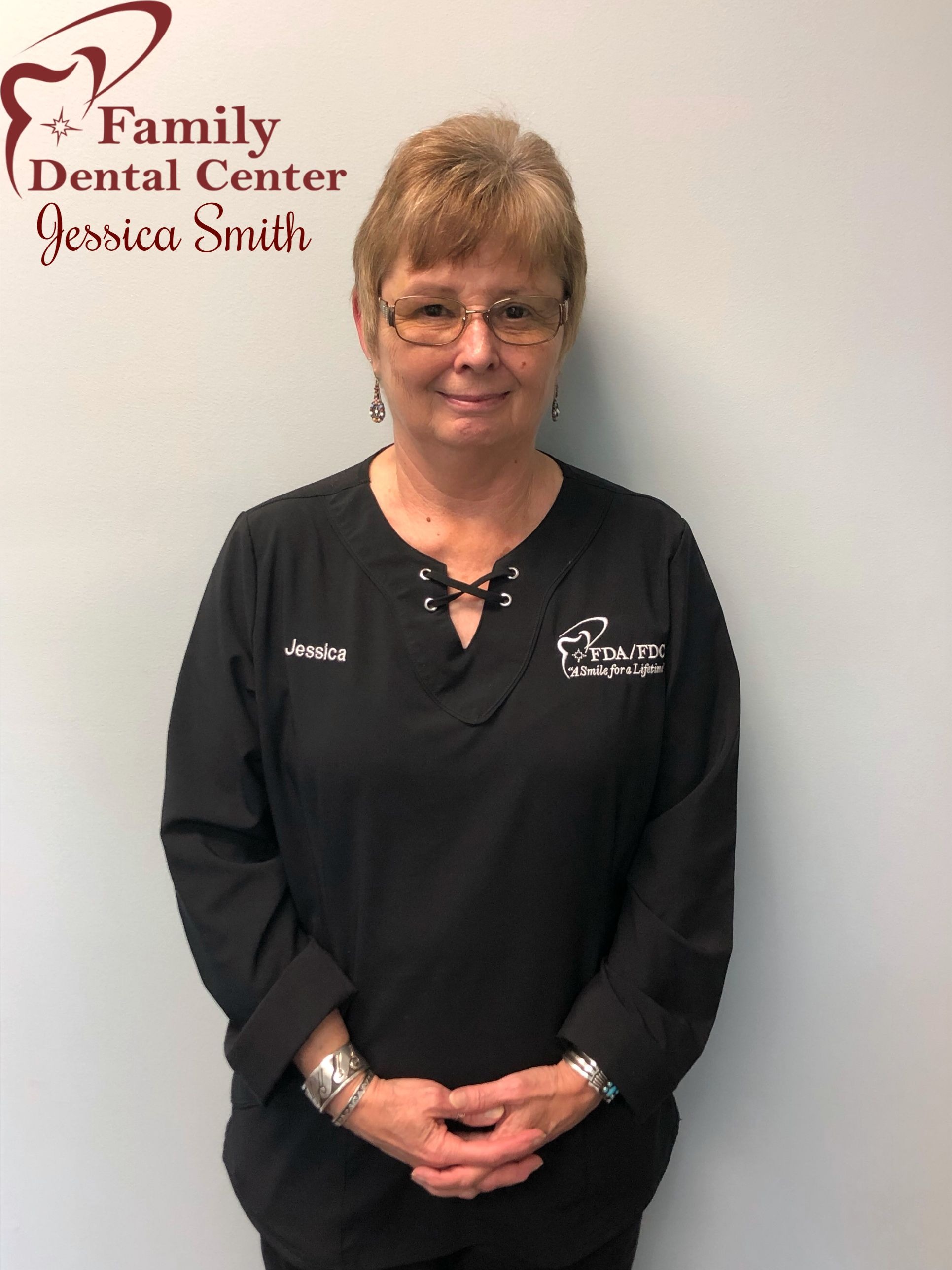 Introducing: Jessica Smith
My name is Jessica, I am married and we have a little girl Lab that has my husband wrapped around her paw. I have worked in the Dental field for 30+ years and have been at Family Dental Center for almost a year now. I enjoy colorful art and working outside in my gardening.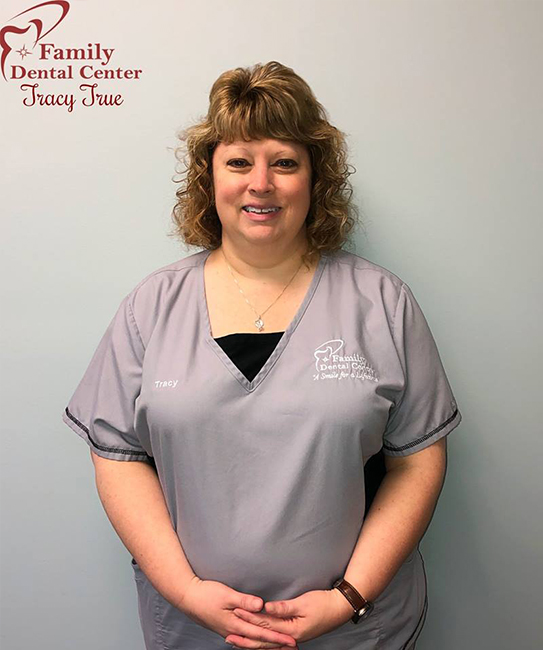 Introducing: Tracy True
Hello. My name is Tracy True and I have been at Family Dental Center since 2002! I was trained as an Expanded Duties Dental Assistant, which was my first position here. However, I have worked as a Business Assistant at the front desk since 2005. I have always had an interest for dentistry from an early age. At the age of 16 I was in a wreck, which knocked my lower front tooth out and broke my jaw. The team that took care of me took such great care, that I wanted to be able to do the same for someone else. I really hope that I can make a difference to our patients, even though I'm at the front desk. I hope that I can at least try to make them feel at ease. My birthday is September 25th. I was born in Lexington, where I lived until high school. Before my freshman year we moved to Winchester, where I graduated from GRC. When I met my husband, I moved to Frankfort which is where he is from. I am married with two grown sons now (how did that happen?!) and two grandbabies, that I adore. I love dogs! I lost my oldest fur baby, Joey, a year ago last August. I am still heartbroken. He was 13 years old. Thankfully, we still have our fur baby Thumper. He is a pit bull, but the biggest baby you will ever meet. He is such a sweet boy! I also love music, it is my stress relief and I love spending time with my friends and family!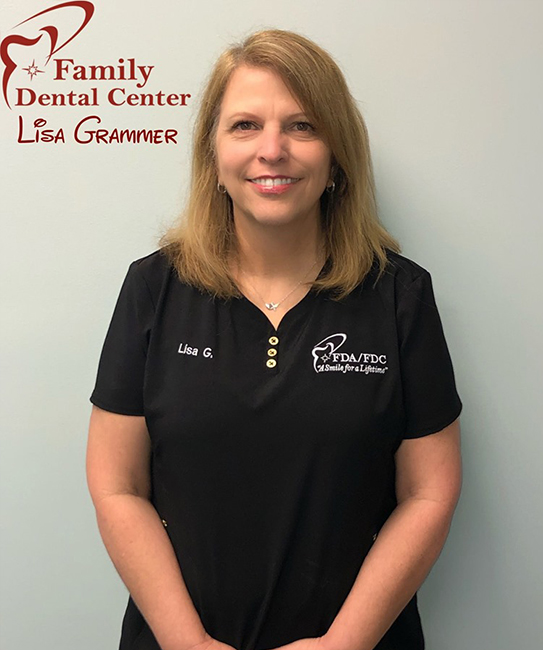 Introducing: Lisa Grammer
My name is Lisa Grammer and I am currently the Office Manager at Family Dental Center. I have worked at Family Dental Center for 14 years. I started out as a scheduler and checking in patients; from there I have worked all the jobs in the front office until eventually being promoted to Office Manager. I celebrate my birthday in December and was born on an army base outside of Boston, Massachusetts. I was an army brat, so I grew up all over the world including; Germany, Alaska and eventually coming back to Louisville, Kentucky. I've been married to my husband for almost 40 years and we have two daughters who are both nurses in Louisville, Kentucky. I'm waiting on some grand-babies, but for now I've got 2 grand-dogs. Thanks for taking the time to get to know me and I love getting to know all of our patients at Family Dental Center!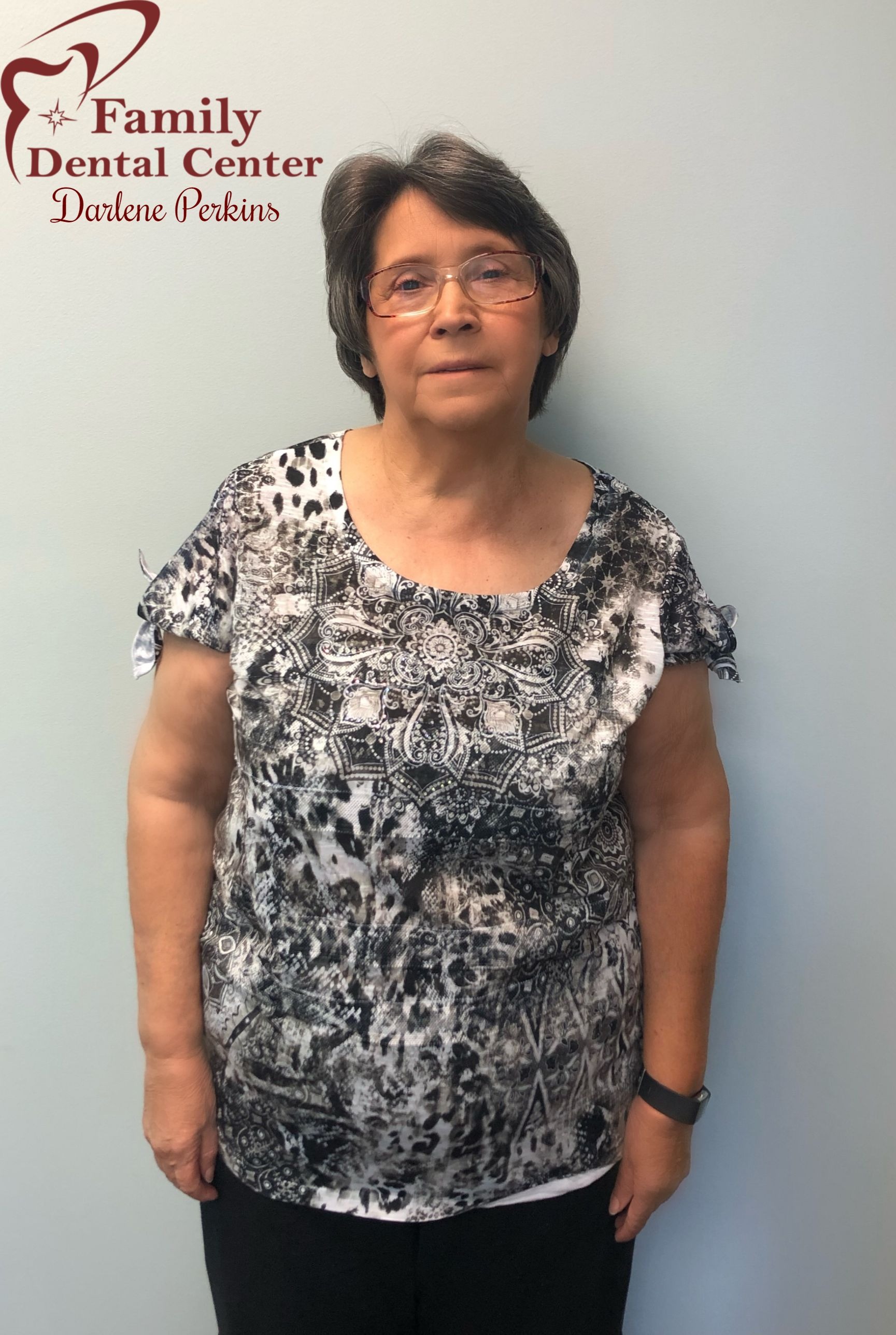 Introducing: Darlene Perkins
My name is Darlene Perkins. I have been the book-keeper for Family Dental Center since 2015. I retired from Sylvania Lamp in 2015 but, I missed working and being with people. I found a great family to work with at Family Dental Center. I'm a January baby born in Campbellsville, Kentucky. I moved to Frankfort in '87. I have one son, Scott and 4 grandkids; Amanda, Kayla, Brooklyn and Jackson. I also have 7 great grandchildren; Haley, Evan, Ashton, Riley, Madelyn, Jack and Austin. When I'm not working or being with family I love to read and go to concerts. Family Dental Center is a great place to work with wonderful people that take extra special care of their patients.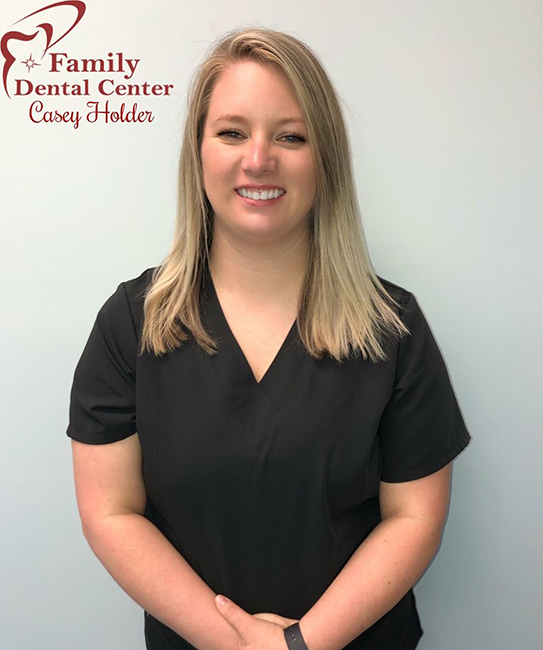 Introducing: Casey Holder
Hi! My name is Casey Holder, I'm part of the administrative team at Family Dental Center. However I have been a patient here since 2003, through braces and all. I couldn't imagine going anywhere else for my dental needs! Born and raised in Frankfort, Kentucky. I married my high school sweetheart, Chris. Together we have 3 children; Aubreigh, Landon and Bennett. We also have 3 fur-pups, Debo (Pitty), Jax (Boxer), and Addie (Great Dane) - we're crazy, we know! When we're not ripping and running, we're usually with friends onto the next adventure (boats, four-wheeling, motorcycles or kayaking on the creek!)